Privacy Policy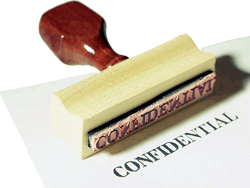 Your privacy is important to Shopbug.com and we take our responsibility seriously to protect the data that you provide us in the normal course of interacting with our site.
ShopBug.com understands your concern on how information about you are used and shared. This comprehensive Privacy Policy is provided to inform you of our commitment to safeguarding your privacy. By visiting ShopBug.com, you have indicated your acceptance of our Privacy Policy.
What type of information does ShopBug maintain?
We maintain certain types of information so as to help us provide better service at ShopBug.com. These includes:
Name, Address, Contact Information – By maintaining these information, it allows us to communicate with our customers about the status of their order.
Cookies – The use of cookies helps us to remember the contents of your unfinished shopping. Our customer do not need to reenter the products which they have added to their cart previously.
Subscriptions – Your preference about receiving newsletter and other product notifications are stored so that you do not miss out on promotional offers or receive unwanted newsletters. You can set your preference for newsletters from your "My Account" page after logging into your account.
IP Address – We collect Internet Protocol (IP) address of customers purchasing from our site. This security measure is taken for your protection.
What is our email privacy?
Email Newsletter & Email Alert Subscription Forms – we use subscription forms for you to request information by either subscribing to our email newsletter and/or email alerts. Your contact information is utilized to provide you with the information that you requested. We do not sell or rent email addresses to any 3rd parties.
Confirm OPT-IN – we provide confirm opt-in opportunities for any email list that you choose to receive. Your email address is used to confirm your subscription and validity of the provided email address. Your reply to this email is necessary for completing your subscription to any of our email list or newsletter. You can change the email address that you have subscribed by using our Manage Your Subsciptions or you can unsubscribe with the email address that you're currently subscribed with, and then re-subscribe again with a new email address. However, there's a very high chance that you might be receiving some old autoresponders which you've read through before.
Unsubscribe – You can unsubscribe/opt-out for any or all email lists that you previously chose to receive. Emails sent to you includes the information necessary for removal from the list.
Communications – When you send email or other communications to us, we may retain those communications in order to process your requests and improve the quality of our services. Do note that we are however not obligated to keep all communication trails for you.
What do we use of your contact information?
Your personal information may be used to provide for the services you requested.
Data collected from you may be used for our own research and analysis to operate and improve on the services and products we provide to you, as well as for us to develop new services and products.
We may share the aggregated non-personal information with 3rd parties to assist us in the processing of your information (example: shopping cart service provider, legal process, prevention of suspected fraud or imminent harm). In this event, we do require that they comply strictly with our Privacy Policies, confidentiality and security measures.
We may use your postal and electronic address to send you items and/or information relevant to your use of our services.
We may conduct surveys to facilitate service and product improvements.
What about the links we inserted into our posts?
Our site contain links to 3rd party websites and these sites are not covered under our privacy policy. All links provided in our postings are active during our time of publication but we do not assure any responsibility for the content of these websites. We highly recommend that you review the privacy policies of these websites as well.
We may present links in a way that allows us to track whether these links have been followed. We use this information to improve the quality of our services.
We may present links in a way that allows us to profit from our affiliated partners and may/may not imply it specifically in our publication.
What about our advertising policy?
We use a combination of internal and 3rd party advertising companies to serve our ads on our website and in our emails, based on personal information. To track the effectiveness of the ads and provide a better user experience, these companies use information about your web visits to our website to serve relevant ads. Information collected and used may include IP address, geographical location, their cookie and and historical data previously collected. We will not provide any personal information to our advertisers when you interact with or view a targeted ad, however, by viewing or interacting with an ad, you are consenting to the possibility that the advertiser will assume you meet the targeting criteria used to display the ad(s).
Are my credit card information safe with ShopBug.com?
We do not receive or store your credit card numbers. Credit card numbers are submitted by our customers at the payment gateway provider's website. This information is secured / encrypted during transmission using Secure Sockets Layer (SSL) technology. It is a good practice to clear cache of your browser after you have log-off.
Will I be notified for changes in our policy?

From time to time, we will occasionally update our Privacy Policy. If there are any material changes to how we use your personal information, we will notify via email and possibly publish in our website and provide you the opportunity to opt-out prior to any substantial change that has been taken. However, if you have opted out of all communication from us, you will not be contacted, nor will your personal information be used in this new manner. We encourages you to periodically review our privacy policy to be informed of how we are committed to protecting your privacy.
What is your legal disclaimer?
Though we make every effort to preserve your privacy, we may need to disclose personal information when required by law or in the good-faith belief that such action is necessary in order to conform to the edicts of the law or comply with a legal process served on our web site or to establish or exercise our legal rights or defend against legal claims.
Questions
Questions regarding our Conditions of Use, Privacy Policy, or other policy related matters can be submitted to us by contacting us.